Featured Manufacturer: Advanced Food Equipment
Since 1990, Advanced Food Equipment (AFE) has been providing a full array of exceptional refrigeration, cooling, freezing and processing equipment.
With a team of talented, knowledgeable individuals -- who have over 150 years of experience in the industry combined -- AFE ensures they can guide their clients through the decision-making process to find all of the equipment they need to help their business thrive.
Confidence in Quality
C.S.A., U.S.D.A., and O.S.H.A. standards are strictly followed when designing and building all of AFE refrigeration equipment. The equipment is all welded, hygienic, and designed for exceptional quality. AFE also has in-house testing of food products to confirm our freezing or cooling machinery results.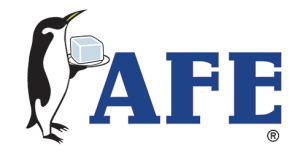 So whether you need refrigeration, meat processing, produce processing, or other equipment, AFE can help clients make the tough decisions. With experience and specialized equipment, AFE can discuss clients' needs so they can make honest, personalized recommendations for the products that are right for their business.
The sales application engineering team provides a proposal specific to the processing of the product (meats, produce, seafood, ect.) with a machine integrated into the constraints of a client's specific requirements.
Decades of Reliable Experience & Support
When it comes to getting the most dependable performance from food processing equipment, the quality of the equipment is only one part of your needs. Dependable service and repairs are just as important to help keep all food processing equipment performing at its best. AFE can efficiently rebuild, improve, modify or fix most any manufactures cooling or freezing machines with experienced and efficient technicians. New types of both Stainless Steel and Plastic belting are available to be reliably integrated by AFE into existing machines.
No matter how long you have been in business, support is always important.
You can put your confidence in AFE. Providing guidance, answers, and recommendations for the past 27 years, AFE can help any client find the ideal cooling, freezing and processing equipment for any business or product.