OEM Industrial Returns from PACK EXPO in Philadelphia
Last week, OEM Industrial attended the PACK EXPO East, the industry's premier tradeshow experience in an East Coast location.
Where the East Coast Goes for Packaging Innovation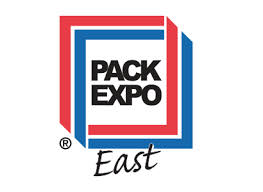 PACK EXPO East brought together 400 top-tier suppliers of advanced packaging equipment, materials, containers and automation technologies, including:
Robotics
Intuitive controls
Energy efficiency
Hygienic design
Track & trace
Line integration
Remote operation
With over 20 years experience in the industry, OEM Industrial & Processing Equipment strives to care for and to serve clients with enthusiasm and dedication. We are proud to have the loyalty of our clients who, year after year, work with us to distribute their products. That's why OEM constantly attends product shows and expositions. 
Why OEM?
OEM Industrial & Processing Equipment constantly strives to the best in the field.  By attending the trade show, OEM Industrial learned about the most advanced techniques in comprehensive processing and packaging. This includes:
Full-scale machinery in action and never-before-seen technology
Solutions for 40+ vertical markets — all types of CPGs
Opportunities to view Innovation Stage, the Food Safety Summit Resource Center and Reusable Packaging Learning Center
Information dedicated to containers & materials, confectionery, processing and reusable packaging
Thank you for your continued support and for the confidence that you have placed in OEM. Learn more »
About PMMI
PMMI is the leading global resource for processing and packaging.
Founded in 1933, PMMI, The Association for Packaging and Processing Technologies, is a trade association made up of more than 700 member companies that manufacture packaging, processing and packaging-related converting machinery, commercially-available packaging machinery components, containers and materials in the United States, Canada and Mexico.