IQF Tunnel Freezer
AFE has provided Tunnel Freezers since 1900. Individual quick freezing (IQF) tunnel freezers are designed for freezing small-sized products like fruits, vegetables, and small meat products. High efficiency, easy maintenance and cleaning make AFE's IQF Tunnel Freezers the ideal choice.
AFE recently introduced new field proven Hybrid models tunnel freezers combining Hybrid technology for reduced energy consumption, modular designs for immediate installations and hygienic construction that was once considered impossible.
Individual Quick Freezing
Don't go for the one-size-fits-all approach. Individual Quick Freezing is the ideal choice for high-value produce. Your produce will maintain its natural appearance, texture, and color when frozen in an IQF Tunnel.
An IQF Tunnel will not only lock in nutrients but also ensure the highest quality product that can be sold at a premium price. At AFE each piece of equipment is crafted with full dedication to hygiene, quality, and cleanliness. Fully Welded Stainless Steel enclosures will ensure the highest degree of sanitation in the industry and long-term durability.  Cleanliness and hygiene are critical considerations when it comes to food processing and preservation. 
IQF Tunnels can be fabricated using fully welded stainless steel panels or stainless steel clad panels that provide exceptional sanitation and durability. Each piece far exceeds the industry standards for health, cleanliness, and energy savings to give you the best results for your business. For any of your freezing needs, look to AFE for a wide variety of freezer and cooler products.
IQF Tunnel Freezers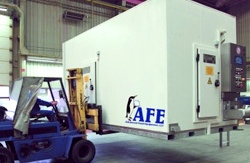 IQF Tunnel Freezers feature stainless steel and expert welding for exceptional sanitation and durability. Each piece far exceeds industry standards for health, cleanliness, and energy savings.
The traditional IQF model includes:
Large Continuous Operation Vegetable Freezers
Packaged Freezers for Meats, Vegetables, Fruits and Seafood – with the highest hygiene
Contact Belt Tunnel Freezers for Products with Delicate Surfaces
Drag Tunnels for Bulky Items
Stainless Steel Evaporators 
Hybrid Tunnel Freezers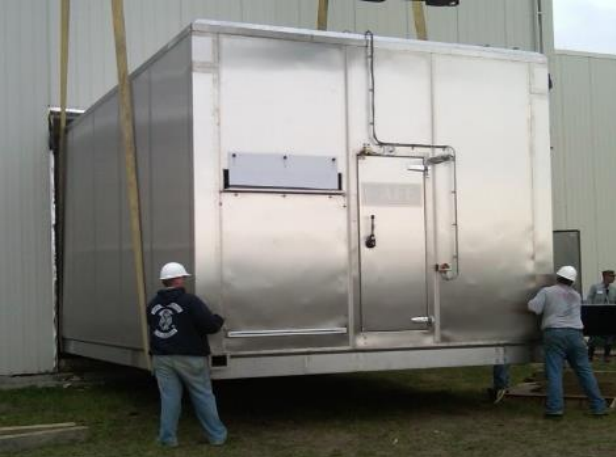 The Hybrid Tunnel Freezers feature stainless steel evaporators with a straight or staggered tube patter. The evaporators have aluminum magnesium fins that are widely spread out and have various configurations. The evaporators allow for sequential defrost for continuous operation and allow for extended run time due to the coil design and ability to air defrost.
The hybrid model includes:
Large Continuous Operation vegetable freezers
Drag Tunnels for bulky items
Contact Belt Tunnel Freezers for products with delicate surfaces
Packaged Freezers for meats, vegetables, fruits and seafood