Advanced Food Equipment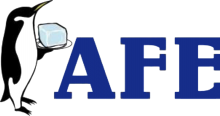 Advanced Food Equipment provides cooling and freezing equipment for food processing facilities. AFE manufacturers IQF (individually quick frozen) freezers, steam cookers, blanchers and control panels for food processing, storage and transportation. 
IQF freezers available from Advanced Food Equipment include tunnel freezers (vegetable, packaged meats, fruits and seafood, contact belt freezers for delicate items and drag tunnels for bulky items), spiral freezers, plate freezers and box freezers for state-of-the-art prepackaging.
AFE Freezers: Safe, Reliable, Efficient
Since 1990, AFE has been providing a full array of exceptional refrigeration, cooling, freezing and processing equipment. Whether you need refrigeration, meat processing, produce processing, or other equipment, let AFE help you find all the equipment you need to help your business thrive. 
Advanced Food Equipment products are known for efficiency both in energy consumption, quickness in freezing and optimization of package sizes for storage and shipping. AFE's goal is to provide the most hygienic, energy efficient and reliable equipment available in the world.
AFE equipment is crafted from high quality stainless steel with expert welding for durability. Their continuous-seam-welding provides an industry-leading 10-year warranty. Not only can AFE build your enclosure to the highest standards in the industry, but their experienced and efficient technicians can also efficiently rebuild, improve, modify or fix most any manufactures cooling or freezing machines.