Advanced Manufacturing Technology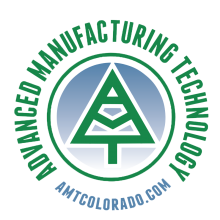 Advanced Manufacturing Technology, located in Loveland, Col., is a maker of conveyor systems for a number of manufacturers including the beverage/bottling, packaging and pharmaceutical industries. 
AMT: Conveyor Innovation
The company makes air jet, preform, tabletop, mat top, bulk accumulation and vacuum conveyors, bulk palletizers for the bottling industry, as well as controls, precision pneumatic positioners and automatic change-over systems.  
Advanced Manufacturing Technology also provides turnkey installation and maintenance services for conveyor systems. In 2015, AFE announced the installation of its extended stroke anysize positioner at Treasury Wines in Napa, CA, maker of Beringer, Lindeman's, Stag's Leap and other well-known wines.